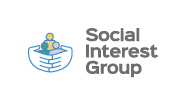 The Social Interest Group
Applications closing date:
09/10/2022
Description
Do you have a genuine passion and felt purpose to help people? Would you say that you believe everyone deserves a second chance regardless of their past circumstances?
Would you like to be part of an organisation that supports, cares and empowers these individuals?
If you have said yes to all the above, then this could be the perfect role for you!
An exciting opportunity has come up for an Occupational Therapist to join our Forensic Mental Health Services based in Croydon. The role will provide Occupational Therapy assessment and treatment to enable service users to achieve their maximum levels of functional independence and to enhance their sense of well-being through engagement in occupation.
Related Jobs