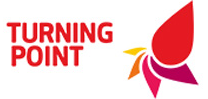 Applications closing date:
08/04/2023
Description
As a community based Non-Medical Prescriber or Pharmacist Prescriber in our Rochdale& Oldham services, you'll make a real difference to their lives of those experiencing difficulties from drugs and alcohol usage.
Passionate about people, you'll enjoy the opportunity and support to enhance your own life and career too, as you gain the experience and training you need to progress in your nursing or Pharmacy career.
As a Non-Medical Prescriber Nurse (NMP) or Pharmacist Prescriber, you will be involved with opiate substitute treatment, alcohol and opiate detoxifications and relapse prevention medications.
As part of the wider Wellbeing Team you will also provide support to the nursing team providing Blood Borne Virus screening and vaccinations and will work closely with mental health, physical health and social care services. You'll also help to create a collaborative approach that links Turning Point ever closer to outside professionals and agencies.
We are seeking an Independent Non-Medical Prescriber Nurse (NMP) or Pharmacy Prescriber that will join an established team, you will need to be an excellent communicator, you'll have the ability to develop support packages that are creative, flexible and tailored to the needs of each individual.
And of course, we're looking for a Non-Medical Prescriber Nurse or Pharmacy Prescriber who loves talking to people with different needs, is genuinely interested in helping them, and possesses a deep level of empathy, understanding and patience.