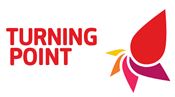 Applications closing date:
18/08/2022
Description
As a Non-Medical Prescriber (NMP) or Pharmacist Prescriber, you will be involved with opiate substitute treatment (OST) interventions, benzodiazepine reductions, alcohol and opiate detoxifications and relapse prevention medications.
You will also provide support for health care assessments, administering detoxification medication for clients, administering pabrinex , completing alcohol and opiate detoxification assessments, providing Blood Borne Virus (BBV) screening and vaccinations and will work closely with mental health, physical health and social care services. You'll also help to create a collaborative approach that links Turning Point ever closer to outside professionals and agencies.
You will attend a local fortnightly prescribers meeting, one to one clinical supervision and national prescriber/clinician meetings which will also support your learning and continuous professional development. Full training and supervision is provided from our Clinical Services Manager and Clinical Lead. You will have a real opportunity to help shape service delivery and contribute to delivering clinically excellent services.
As an employee you will have access to RCNi to assist with revalidation, indemnity insurance and support from the Clinical Lead, Clinical Services Manager, Turning Point's Head of Nursing and Head of Medicines Optimisation and Pharmacy Services.
Related Jobs