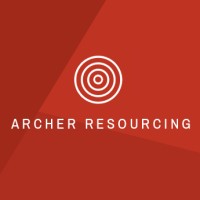 Applications closing date:
12/08/2022
Description
If you are a first level registered nurse or a registered pharmacist who thrives working in a community setting, assessing, and supporting people with their healthcare issues, then this Independent Prescriber role might be just the role for you.
Working within one of our services is always busy, sometimes challenging but always rewarding. We work collaboratively to provide the best support and treatment to anyone who needs it.
If this sounds like the kind of role that you're looking for, please read on.
About the job
As an Independent Prescriber you will be responsible for carrying out clinical assessment, diagnosis, and clinical management in line with both our client and National regulations, policies, and procedures.
You will be eager to keep up to date with developments in the treatments that you are prescribing and help our client to develop, implement, and evaluate the interventions we use with our clients. These include:
harm reduction; providing support and advice in relation to substance misuse
clinics: where we assess, screen, and triage clients, advising on detoxification where appropriate
vaccination and blood testing programmes
You will be used to working effectively as a healthcare professional, as part of a team, and collaboratively with other social care contacts to deliver the best outcomes for clients.
It's not just about those people who actively engage with our service though, you will also be reaching out to those in our communities to offer proactive support and education.
We welcome applications for this Independent Prescriber role from candidates with experience in the following areas: Diagnosis, Clinical, Healthcare, NMC Registered, GPhC, CPD, Substance Misuse, Communications Skills, IT, Organisational Skills, Time Management.
We have been helping all health care professionals find exciting new roles for a number of years, so we know exactly where to look when it comes to sourcing the best opportunities. We operate across the UK, and, with amazing relationships with the biggest employers in UK social care, we give you the best chance of landing your next role.
We also offer a £250 referral bonus should you know of anyone who may be interested.
If this position isn't right for you please submit your CV and our team will help to find your next role.