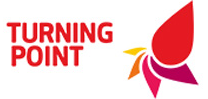 Applications closing date:
16/10/2022
Description
Passionate about people, you'll enjoy the opportunity and support to enhance your own life and career too, as you gain the experience and training you need to progress in your nursing career within a social enterprise.
So if you're ambitious and ready for a fresh challenge with a sector leader then this could be the opportunity for you.
Running health and social care services as a social enterprise, we invest every penny back into our care – and our people. So, if you're ambitious and ready for a fresh challenge, progress your career with a sector leader.
As a Non-Medical Prescriber (NMP), you will be involved with opiate substitute treatment (OST) interventions benzodiazepine reductions, alcohol and opiate detoxifications and relapse prevention medications. As part of the wider Wellbeing Team you will also provide support for health care assessments, administering detoxification medication for clients, completing alcohol and opiate detoxification assessments, providing Blood Borne Virus screening and vaccinations and will work closely with mental health, physical health and social care services. You'll also help to create a collaborative approach that links Turning Point ever closer to outside professionals and agencies.
You will have a real opportunity to help shape service delivery and contribute to delivering clinically excellent services.