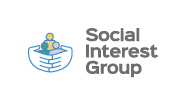 Applications closing date:
02/10/2022
Description
We are currently recruiting for a Housing and Resettlement Worker to join our services in Bedford to successfully motivate and inspire Service Users to learn new skills, build in confidence and take positive risk that enables them to move on successfully. 
You will provide pathways, support and appropriate interventions to enable successful move on and resettlements and access to meaningful activities and ultimately employment.
The successful candidate will have direct experience of working with adults who have mental health and complex needs; homeless or those at risk of homelessness. You must be able to demonstrate your understanding of the housing and social needs of this client group, therefore if you are passionate about improving the lives of people we support, then we want to hear from you.