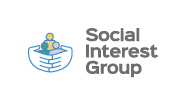 The Social Interest Group
Applications closing date:
30/03/2023
Description
The Social Interest Group (SIG) believes that good care and support make for better lives.
Our values of ambition, empowerment, transparency, and inclusivity drive everything we do. Our mission is to empower people who are marginalised by building powerful partnerships and creative solutions that bridge gaps in provision and aid recovery, reablement and resettlement.
The Head of Service and Support (HOSS) will provide positive and inspirational leadership across services within the designated area to create positive communities amongst our staff, residents, and participants.
The HOSS will provide a proactive approach to operational delivery across our services, underpinned by our Theory of Change, to deliver consistent high-quality services and housing.
You will be a pro-active, self-motivated individual that is driven by a passion to achieve the vision of the organisation. A well experienced leader that can lead multiple complex services across varying geographies.
You will understand the importance of delivering safe and secure services for our residents and participants, supporting them to achieve their long terms goals and aspirations.  You will be financially and commercially astute enabling the long-term success and continuation of our services within a complex commissioning landscape.