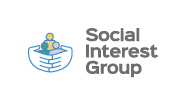 The Social Interest Group
Applications closing date:
11/04/2023
Description
The Social Interest Group (SIG) believes that good care and support make for better lives.
Our values of ambition, empowerment, transparency, and inclusivity drive everything we do.
This role will be based equally between two specialist services:
Penrose Croydon: A 27-bed residential property specialising in forensic mental health, complex needs and dual diagnosis.
Penrose Drive Independent Approved Premises: A 24/7 accommodation and support service for men leaving prison, providing high levels of support, supervision and complex care.
The Forensic Psychologist in this post will work with various individuals with specific needs, offering a level of contact, support and supervision to reintegrate within society.
Some of our services provide enhanced supervision to reduce risk. There is a high level of interaction with our participants and residents, this role will work alongside probation services, courts, prisons, police and other internal and external stakeholders to offer a high quality service.
The role will focus on providing psychological assessments and support for our residents and participants who have multiple complex needs, and support the staff team to ensure every interaction is aligned with the support plan for that individual.
Related Jobs