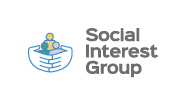 The Social Interest Group
Applications closing date:
01/04/2023
Description
We are looking for an enthusiastic, passionate, and ambitious Forensic Psychologist to join the Social Interest Group; supporting and enhancing the delivery of two mental health and criminal justice services in South London (Elephant and Castle and Croydon).
Staffed 24 hours per day, the services are rooted in the principles of Psychologically Informed and Enabling Environments; providing a safe, supported space for residents to be engaged, encouraged, constructively challenged, and motivated towards lasting change.
We are adopting a strength-based approach, recognising that everyone has the capacity to change with the right support around them; developing our residents' skills, confidence, and resilience to prepare them for living independently.
The services offer various levels of support and provide a vital bridge between prison and the community with the aim to reduce re-offending, protect the public and enable their residents to live fulfilled lives.
Related Jobs