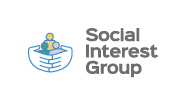 The Social Interest Group
Applications closing date:
09/10/2022
Description
We are looking for a talented, passionate and ambitious Forensic Psychologist to join SIG Penrose's Criminal Justice division for the delivery of a flagship new service 4 days a week - 30 hours per week.
The residential service supporting men assessed as high-risk and/or with complex needs to resettle back into the community following release from prison. Working closely in partnership with The Probation Service (TPS), the service will offer intensive levels of support and supervision to provide a vital bridge between prison and the community, reduce reoffending and protect the public.