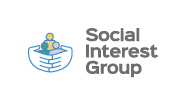 The Social Interest Group
Applications closing date:
02/04/2023
Description
The Social Interest Group (SIG) believes that good care and support make for better lives.
Our values of ambition, empowerment, transparency, and inclusivity drive everything we do.
This role will be based at New Hope which provides 24 hour supported accommodation for adult males with a diagnosis of mental health and offending behaviour, they require a high level of support and close monitoring to maintain optimum mental health and prevent/reduce reoffending.
The purpose of this role is to empower and motivate our residents and participants to achieve their personal goals and gain greater independence, which enables them to reintegrate into the community and lead fulfilling lives.
Support is tailored to the individual needs of the participants and residents through a recovery model. You will work in accordance with service specifications and agreements to provide a flexible service which is responsive to individual needs.