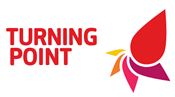 Applications closing date:
08/08/2022
Description
At Turning Point, we support people across the UK with substance misuse issues.
As a First Contact Worker, you'll make a real difference to their lives as you develop the personal, flexible and realistic support packages they need to help turn things around. Passionate about people, you'll enjoy the scope and support to enhance your own life too, as you make the role your own as part of a friendly and multidisciplinary team.
Having handled a significant caseload in a busy environment as a Recovery Worker or similar, you'll have a deep understanding of substance misuse and the Recovery Agenda. It's an extremely varied role, so flexibility, a track record of DANOS compliance and knowledge of relapse and other barriers to recovery will be vital.
Naturally, we also look for Recovery Workers with excellent communication skills and, ideally, a vocational qualification, such as an NVQ 3 or equivalent. The facilitation of workshops, managing of recovery coordination sessions, compiling risk assessments and risk management plans, care planning and reduction plans are just some of the varied duties you will be providing.