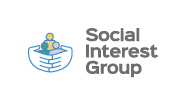 Applications closing date:
16/10/2022
Description
We have an exciting opportunity for an ambition and driven health professional to join us as a Field Care Supervisor to help support our Penrose Community Care and Support (PCCS) services.
PCCS is a CQC registered service specialising in working with the most complex and chaotic clients within social & health care settings. This service will provide floating support to clients within their own home who have physical and/or mental health needs. This includes those who are experiencing psychosis, have a substance misuse or a forensic history, and/or display behaviours that challenge.
The Field Care Supervisor will work closely with the Service Manager to establish new relationships with referring partners and help to develop the growth of the service. Day to day, you will be conducting environmental risk assessments and support plans; including initial home and hospital based assessments.
You will assist the Service Manager in ensuring that staff are performing safely, ensuring the highest standard of delivery of service, as well as passing on client concerns and attending multidisciplinary meetings as required.