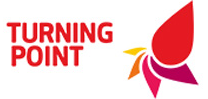 Applications closing date:
06/10/2022
Description
At Turning Point, we support people across the UK with substance misuse issues. As a Family Safeguarding Recovery Worker, you'll make a real difference to their lives as you develop the personal, flexible and realistic support packages they need to help turn things around.
Passionate about people, you'll enjoy the scope and support to enhance your own life too, as you make the role your own as part of a friendly and multidisciplinary team.
As directed by the SDAS Young Persons & Family Service Manager/ Family Safeguarding Team Leader, the Safeguarding Recovery Worker will be an integral member of a multi-disciplinary team within the Somerset Family Safeguarding Team delivering comprehensive interventions, underpinned by Motivational Interviewing Techniques, that will include delivering a full range of outreach, open access and case management services, Support medically assisted recovery where appropriate, and recovery interventions to families affected by substance misuse where children are subject to Children Protection or Child in Need Plans.