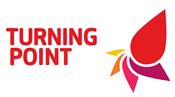 Applications closing date:
04/07/2022
Description
AAs a Families Worker, you'll make a real difference to the Family members' and significant others' who are affected by the substance misuse of those close to them.
You'll develop the personal, flexible and realistic support packages they need to manage the impact of others' substance misuse. Passionate about people, you'll enjoy the scope and support to enhance your own life too, as you make the role your own as part of a friendly and multidisciplinary team.
This role will undertake recovery work with 2 key cohorts;
Families with multiple members who have substance misuse concerns
Families with a member in treatment who also require support around carer concerns