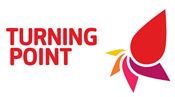 Applications closing date:
16/10/2022
Description
We are looking for families workers to expand our successful multi-agency working within Oxfordshire Children Social Care as we move towards a Safeguarding Plus service delivery model.
You will be responsible for developing strength-based recovery plans with families that are; comprehensive, family-centred and provide a wide range of solution focused interventions that deliver clear positive outcomes for families. Naturally, we also look for Families Workers with excellent communication skills and a professional qualification would be advantageous. We provide extensive training to develop your understanding / skills and will be willing to invest in the right candidates for the role.