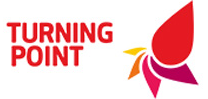 Applications closing date:
07/12/2022
Description
As an Engagement & Harm Reduction Worker you will be working in a variety of settings as part of a multi-disciplinary team.
You will manage a small caseload of service users who are complex and hard to engage so you will need exceptional communication skills and the ability to be flexible in your approaches to working.
You will spend time seeking out service users across the county, providing treatment and support in locations that support their engagement, and working to help people engage in treatment effectively. We are passionate about taking our service to those who need it most so the Engagement and Harm Reduction role is crucial to making this happen.
You will be responsible for delivering a range of evidence-based interventions to reduce drug related harms, including needle and syringe provision, safer injecting information and support and advice around blood borne virus prevention and treatment.
Please Note: A Full UK Driving License and Access to a Vehicle is an Essential Requirement.