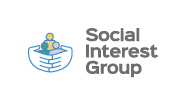 The Social Interest Group
Applications closing date:
03/02/2023
Description
Do you have a genuine passion and felt purpose to help people? Would you say that you believe everyone deserves a second chance regardless of their past circumstances? Would you like to be part of an organisation that supports, cares and empowers these individuals?
If you have said yes to all the above, then this could be the perfect role for you!
We are currently recruiting for a number of Engagement and Activities Worker to join our 25-bed supported housing services, based in Romford in the London Borough of Havering, to help deliver a stable and effective housing management services. The service provides specialist housing, programmes and support services in the community for rough sleepers, homeless or those at risk of homelessness and single people with complex needs.
The Engagement and Activities Worker will provide residents with 1-1 support as well as other key engagement activities, supporting them to further develop their talents and self-belief whilst managing their mental health and wellbeing. To be successful in this role, you will support, inspire and motivate residents to develop the required skills to build confidence and move into safe, successful independent living within the community. You will also provide robust risk management, sharing information with relevant partners to help keep your residents safe.