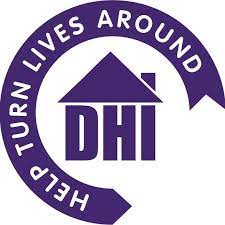 Applications closing date:
05/12/2022
Description
DHI have 2 exciting opportunities to support clients with complex needs through detox and/or onto our residential rehabs in BANES (Bath) and Bristol.
DHI has a significant budget for Residential rehabilitation which we are proud to offer to clients.
You are passionate, organised, and with some experience of substance use (we have lots of training and support around this) and you bring an understanding or experience of safeguarding issues
You will be bringing experience from your previous roles in mental health, housing, substance use or the criminal justice world which together we can translate into skilful and effective treatment for our clients.
Our Values
We are an award winning charity that challenges social exclusion by supporting people to achieve their potential and our values underpin this.
If you share DHI's values of flexibility, stimulation, self- direction and zest for life, then we encourage you to apply.
We look forward to exploring these with you during the interview process should you be successful at the shortlisting stage.
What We Offer
You will have the opportunity to work flexibly between home and DHI offices and as an employee of DHI, you will have access to our Employee Assistance Programme, our Cycle Scheme, 31 days annual leave (service related) company pension scheme, charity worker discounts and monthly reflective practice.
Next Steps
If you'd like to know more about the Bristol role contact Louisa Chowen on on 07880482577 for an informal discussion. If you'd like to know more about the Bath role contact Thea Pflaum on TPflaum@dhibath.org.uk for an informal discussion. To apply please see below:
Your covering letter should include the following three areas, each with a maximum of 500 words, using the following three bullets as your headers:
Highlight how your experience matches the Essential Criteria

State how you broadly meet the Attributes within the Person Specification

Highlight ways you match the DHI company values. What do these mean to you?
We strongly encourage you to complete our Equality & Diversity monitoring form to help us achieve a diverse workforce. The form does not form part of the selection process. Please also tell us where you saw the post advertised.