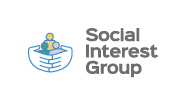 Applications closing date:
12/10/2022
Description
We are looking for a talented, passionate and ambitious staff team to join SIG Penrose's Criminal Justice division for the delivery of a flagship new service.
The residential service supports men assessed as high-risk and/or with complex needs to resettle back into the community following release from prison. Working closely in partnership with The Probation Service (TPS), the service will offer intensive levels of support and supervision to provide a vital bridge between prison and the community, reduce reoffending and protect the public.
The Deputy Service Manager (Day) will:
Provide leadership and managerial oversight of the service, ensuring it delivers the highest possible standards of support and risk management
Support the mobilisation, implementation and quality assurance of the service
Work with the Service Manage to develop and embed a coaching environment that supports all staff to fulfil their potential, ensuring all staff receive adequate training and supervision
Line management of up to 10 direct reports, including 6-weekly supervisions, annual appraisal and mid-year review
Support robust monitoring, reporting and security arrangements to ensure the service is safe 24-hours per day and complies with HMPPS security regulations
Ensure the service is always adequately staffed and offers a comprehensive programme of meaningful activities and interventions for residents
Work towards and achieve Enabling Environments accreditation and ensure the service provides an asset-based approach to resettlement that challenges the stigma our residents face
Support Health and Safety on the premises, working closely with our Housing and Maintenance team and HMPPS
If you think you have the passion, creativity and tenacity to make a real difference to people's lives, challenge stigma and make our communities safer, we would love to hear from you!