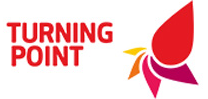 Applications closing date:
19/02/2023
Description
At Turning Point, we are recognised leaders in helping people recover from addiction and gain control of their lives.
By providing the right support at the right time and making sure that people can find all the help they need, we have grown into one of the largest providers of substance misuse services in England and Wales.
Our Herefordshire (West Midlands) Drug and Alcohol Recovery Service is a fully integrated young people and adult service delivered by Turning Point. There is a focus on partnership working throughout the service to support those in the local community who need assistance to achieve their goals. We deliver treatment and support across the whole of Herefordshire ensuring a holistic and inclusive approach to recovery in this exciting new service.
We are seeking an enthusiastic, organised and highly attentive individual for a new role within our team. The Deputy Operations Manager will report to the Operations Manager and support the safe and effective delivery of the Herefordshire Recovery Service, with a direct responsibility for governance, safeguarding and our admin function.
To lead and develop the team to deliver high quality person centred services as directed by the Operations Manager in line with Business Plan and best practice standards.  To work as a key member of the team in delivering the Service. To ensure Turning Point's vision and values are embedded in the team. To ensure all statutory requirements of the service specification are met.
The role will deputise for the Operations Manager, be an integral part of the service quality improvement plan (including investigations into incidents and feedback), help ensure the high performance of the service and contribute to a learning culture within the working environment.