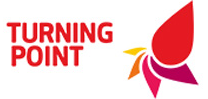 Applications closing date:
07/12/2022
Description
Turning Point, working in partnership with Mind in the City, Hackney and Waltham Forest and Antidote, provide the City and Hackney Recovery Service which works with local residents concerned about their drug and alcohol use. 
The service works across each of City and Hackney's neighbourhoods to be accessible, local and inclusive.  The fully integrated service contributes to recovery, social inclusion and improving the quality of life of all our service users in the City of London and Hackney borough. It aims to be shaped by the community needs and voices of service users, carers, families, communities, all staff, and volunteers.
The Criminal Justice Team in Hackney are working alongside other agencies as part of ADDER (Addiction, Diversion, Disruption, Enforcement and Recovery) Accelerator programme, which is a new initiative that is funded to provide a whole system package of support for this client group.
As a Criminal Justice Team Leader you'll have the chance to make a real difference to the lives of the people we support who are experiencing difficulties from drugs and alcohol  and are in n the Criminal Justice system or at the edge of entering into the System. You will lead a Criminal Justice team to work with this client group in developing innovative ways to ensure we have an approach that is flexible, personal and realistic, providing support packages they need to help turn things around.
Passionate about people, you'll enjoy the opportunity and support to enhance your own life and career too, as you gain the experience and training you need to progress in your career within a social enterprise.
So if you're ambitious and ready for a fresh challenge with a sector leader then this could be the opportunity for you.