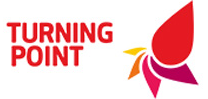 Applications closing date:
07/12/2022
Description
At Turning Point we provide services across the whole country which delivers end to end drug and alcohol treatment and support, family services, housing advice and support for those in contact with the criminal justice system, needle exchange system, and custody outreach.
We are a specialist in delivering whole treatment system approaches across cities and county areas, which has led to the reduction in people falling through gaps between services and delivers improved outcomes.
Through new funding released by Public Health England you have the opportunity to play an integral role in an innovative pilot working with substance using offenders across the London Borough of Hackney. This multiagency pilot takes a whole-system approach, providing wraparound intensive support to offenders in order to support them to address their substance use, reduce offending and support prison leavers into treatment.
We are currently recruiting for a Criminal Justice Senior  Recovery Worker to work in our substance misuse service in Hackney and the City of London, where you'll have the chance to make a real difference to the lives of the people we support who are experiencing difficulties from drugs and alcohol usage.
Passionate about people, you'll enjoy the opportunity and support to enhance your own life and career too, as you gain the experience and training you need to progress in your career within a social enterprise. So if you're ambitious and ready for a fresh challenge with a sector leader then this could be the opportunity for you.