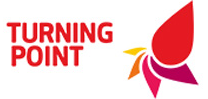 Applications closing date:
31/01/2023
Description
An exciting opportunity has arisen to join Turning Point's Leicester Substance Misuse Service as a Criminal Justice Recovery Worker.
Within the role you will focus on partnership working with Leicester Police to deliver brief interventions to those receiving Police cautions and other out-of-court disposals, to engage those arrested with drug and alcohol issues into treatment. Your passion and engagement at this early stage will make a real difference in preventing escalation in substance misuse and offending.
As a Criminal Justice Recovery Worker we offer a starting salary of £23k rising each year in line with our pay progression salary bands, rising to £27k per year.
You will have opportunities to progress your career with a structured learning journey and clearly defined career pathways that will enable you to achieve your long-term goals and work to your strengths.
Whether you are looking to progress into a management and leadership role or to be a specialist in your field as an Advanced Substance Misuse Practitioner at Turning point we will support and encourage you on your career journey.