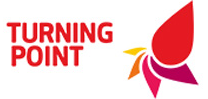 Applications closing date:
13/02/2023
Description
At Turning Point, we are recognised leaders in provision of service for people with substance use and mental health problems.
By providing the right support at the right time and making sure that people can find all the help they need through a single point of contact, we have grown into one of the largest providers of substance misuse services in England. We are looking for an part-time (3 days per week) experienced Practitioner Psychologist seeking a consultant post to lead on provision of trauma-informed psycho-social interventions across our Substance Misuse and Public Health Services.
This is a new and exciting opportunity to lead on high quality service provision by:
Offering clinical guidance, supervision and leadership to Practitioner Psychologists in the leadership teams of our substance use services
Contributing to strategic development for Substance Use and Public Health, working with managers and the Turning Point Growth team to offer high quality psychological structures within new services
Leading Practitioner Psychologists in developing and maintaining effective multi-agency pathways with mental health services
Working with the national psychology team to identify treatment gaps and develop NICE guidance-consistent psycho-social interventions to address these
Contributing to regional governance structures and performance frameworks
Leading the PHSM psychology team in development of training and coaching models to ensure evidence-based provision of psycho-social and psychological interventions
Leading on developing effective systems for case consultation and complex case panel reviews and evaluating these within and across substance use and public health services
Clinically supervising a team of Highly Specialist Psychologists
Managing a small caseload of complex clients in one service where possible.