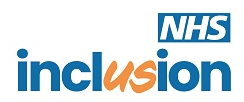 Applications closing date:
09/08/2022
Description
Are you a creative and talented psychologist, excited to develop and support psychological practice within addiction services, prison health care and other psychological provision across our Inclusion Services?
If so, this may be the role for you.
The Midlands Partnership NHS Foundation Trust (MPFT) is a forward thinking NHS Foundation Trust, committed to ensuring quality provision of psychological services and developing effective, psychologically informed practice across the workforce, to the benefit of those using our services, our staff, partners and wider community.
Inclusion is part of the Specialist Services Division and is an innovative directorate within MPFT, which has wide ranging and UK geographically dispersed health care provision. Inclusion is the largest NHS provider of community and prison addiction with prison mental health services in England. It is also the Chair and secretariat of the NHS Addictions Providers Alliance a collaboration network of 19 NHS trusts within England.
You will work in close partnership with the Head of Quality Governance and other Senior Inclusion Leads, contributing to the strategic direction of the Division and the development of psychology and psychological practice. You will also provide overall professional leadership for all Psychological Professionals within the Directorate.
We are looking for an enthusiastic, highly motivated, and experienced Psychologist who is passionate about providing high quality, effective and responsive care to those across the addiction and mental health.
The post holder will have expertise in a wide range of psychological, assessment, positive behaviour support and leadership skills to ensure the provision of comprehensive care across our services.
Psychological professionals are well regarded within the Trust and seen as relatable, collaborative and valuable in developing quality services. You will be connected with and supported by the Director of Psychological Services and the Trust-wide group of Psychological Leads.
Inclusion and MPFT will also support your ongoing professional development.
If you have the interest and aptitude and enthusiasm to pursue this exciting opportunity, your application is warmly welcome.
If you would like to discuss further please contact Kieran Doherty (Head of Quality and Governance – Inclusion) or Dr Rachel Lucas (Director of Psychological Services) for more information.