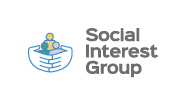 The Social Interest Group
Applications closing date:
09/10/2022
Description
We have an exciting opportunity for an innovative and motivated Clinical Psychologist to work in our forensic mental health step-down services across four sites within the London Borough of Croydon, as part of an integrated multi-disciplinary team. 
The aim of the service is to provide staged (High/Medium/Low) accommodation-based support to people referred by South London and Maudsley Trust (SLaM) that will allow them to address their complex support needs and prepare for independent living whilst also managing the risk individuals may pose to the community.
Working a 30 hour week the Clinical Psychologist will be responsible for providing clinical psychology services to improve short and long-term outcomes for service users experiencing complex mental health problems.
Related Jobs