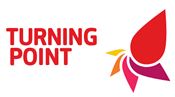 Applications closing date:
15/07/2022
Description
IMPACT Swindon and Wiltshire Active Recovery service is a fully integrated adult service delivered by Turning Point since April 2018.
You will offer clinical guidance, training and leadership to a team that delivers psycho-social interventions to both individuals and groups. You will use your expertise to build on a range of innovative approaches with people who use substances. In addition to being responsible for the systematic governance of these and other services, you will offer practical advice on CBT and other evidence-based psychological interventions to colleagues as well as local agencies and organisations. Inspiring, developing and coordinating everyone on your team will of course, be a vital part of your role. We will also expect you to have a small caseload of service users with complex needs, providing specialist psychological assessments and therapies.