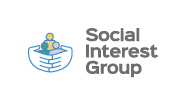 Applications closing date:
02/10/2022
Description
We are looking for a talented, passionate and ambitious staff team to join SIG Penrose's Criminal Justice division for the mobilisation and delivery of a flagship new service.
The residential service supporting men assessed as high-risk and/or with complex needs to resettle back into the community following release from prison. Working closely in partnership with The Probation Service (TPS), the service will offer intensive levels of support and supervision to provide a vital bridge between prison and the community, reduce reoffending and protect the public.
The Caretaker/Housekeeper will be responsible for ensuring the cleanliness, safety and security within the property including the cleaning of the property and performing basic repairs and maintenance duties.