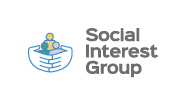 The Social Interest Group
Applications closing date:
01/02/2023
Description
Do you have a genuine passion and felt purpose to help people? Would you say that you believe everyone deserves a second chance regardless of their past circumstances?
Would you like to be part of an organisation that supports, cares and empowers these individuals?
If you have said yes to all of the questions above, then this could be the perfect role for you!
The Best Practice Lead will help to develop, maintain, and improve the access to information regarding quality assurance and help to drive improvements to the overall delivery of service quality across the Social Interest Group to work collaboratively as a member of the Best Practice Team to embed a culture of quality assurance and continuous improvement across the Social Interest Group (SIG).