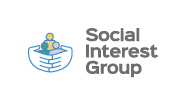 The Social Interest Group
Applications closing date:
31/08/2022
Description
We are urgently recruiting for flexible Bank/Relief Support Staff to help us continue to deliver high quality services to vulnerable people in the community. We have a variety of shifts available from mornings, days, nights and weekends throughout our services across London.
Our Bank Recovery Support Workers provide practical support to service users and be responsible for supporting service users to achieve their goals set in their recovery plan. They work intensively with service users when they are able to work towards recovery and coordinate pathways to more appropriate accommodation.
We're looking for enthusiastic team players, who are passionate about people and enhancing the health and well-being of our service users. Ideally you will have experience working with service users promoting diversity, dignity and equality and always ready to join in or undertake a number of tasks that will help the team create an engaging environment for our service users. Additionally, you will have a caring nature coupled with a positive attitude and be prepared to work across our organisation in various locations.
Whether you're studying, managing a family or even looking to change career, joining our flexible Bank team allows you to work the days that suit your lifestyle. As one of our valued Bank practitioners, you can enjoy flexible working, whilst gaining valuable knowledge and experience within a charitable organisation.