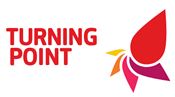 Applications closing date:
20/07/2022
Description
This role is based in Smithfield Services, our 22-bed specialist in-patient detoxification unit in Manchester city centre.
The service offers an evidence-based and clinically safe inpatient detox service which offers Psychosocial Interventions (PSI) alongside medically managed detox.
Our programmes offer a care planned approach based entirely on the recovery model, placing the Service User at the centre of treatment provision.
Working as a Registered Nurse there, you'll be involved in a range of activities to help us provide the best possible experience to those who come to us for treatment and support. From administering medication and facilitating groups, to managing admissions and handling discharges, you'll ensure our services are never short of the highest quality.