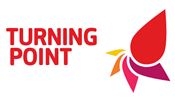 Applications closing date:
30/06/2022
Description
An exciting opportunity has arisen to join Turning Point's Leicestershire Substance Misuse Services as an Alcohol Recovery Worker. You will join our large integrated service which delivers treatment across the whole of Leicester City, Leicestershire and Rutland. We are specifically looking to fill vacancies in our Leicester office.
As an Alcohol Recovery Worker you will manage a caseload, undertake assessments, develop person centred recovery plans individually and in small clusters and run evidence based substance misuse interventions in a group basis and individually. Your work will make a real difference; supporting individuals to make changes in their substance use and improving their overall quality of life.
Related Jobs